The Doctors and Staff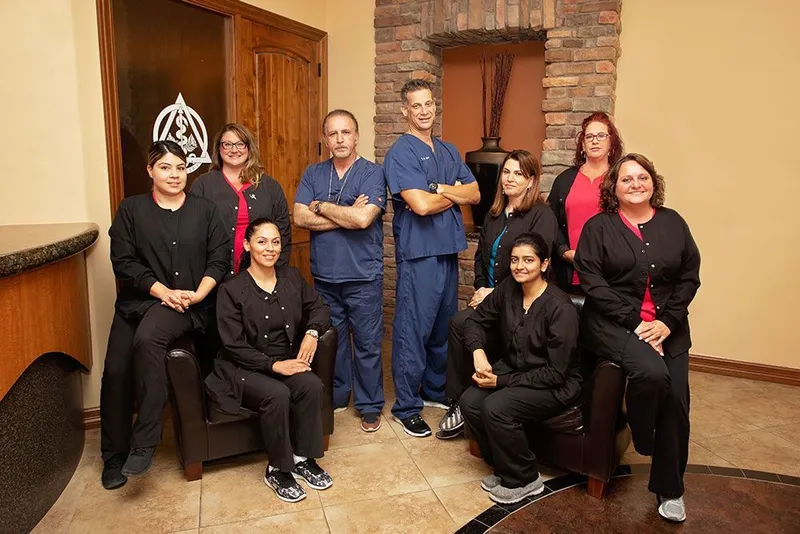 ---
David C. Grieb, DMD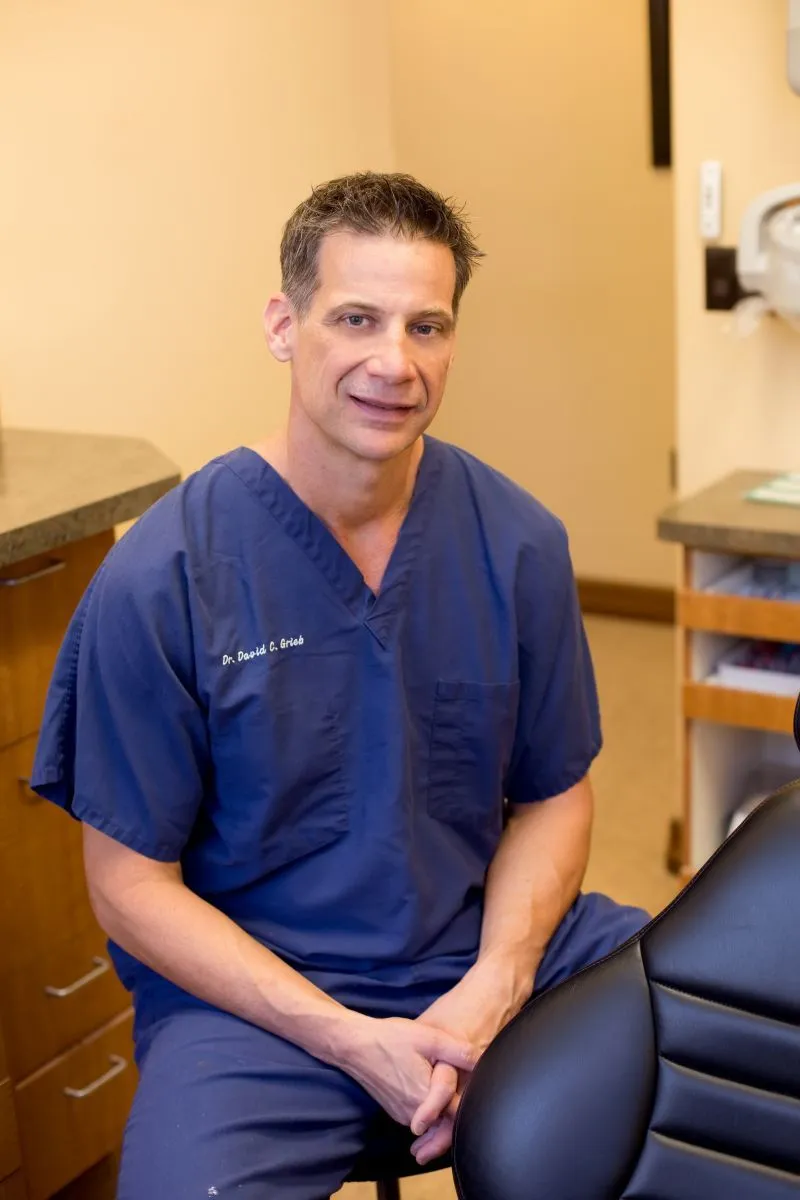 Dr. Grieb is a 1989 graduate of the University of Pittsburgh School of Dental Medicine. He has been in practice in Arizona for over 20 years, offering his patients the very best that dentistry has to offer and using the latest in materials and technology. Dr. Grieb has received extensive additional training in implantology and orthodontics and received the designation of Preferred Invisalign Provider (a title given based on the number of cases completed). Being committed to lifelong learning, Dr. Grieb attends numerous seminars and education courses every year to keep abreast of the leatest developments in the dental industry and to ensure that his patients are offered the latest diagnostic, preventive, and treatment methods. One of these new approaches that Dr. Grieb integrated into his practice is the use of p latelet-rich plasma ( PRP ) tissue regeneration which has been found to becoming a valuable adjunct to promote healing in many procedures in dental and oral surgery.
Dr. Grieb uses Opalescence tooth whitening systems to brighten patients' smiles and Invisalign for teeth straightening. He is an Invisalign Preferred Provider, a member of the Academy of General Dentistry, Arizona Dental Association, and a member of the American Academy of Facial Esthetics.
As a new patient, Dr. Grieb will meet with you and develop a customized treatment plan to achieve ideal oral health, including concerns regarding appearance, function, tissue and finances. He prides himself in providing his patients with the highest level of dental care in a comfortable and caring environment.
Ali A. Bipar, DDS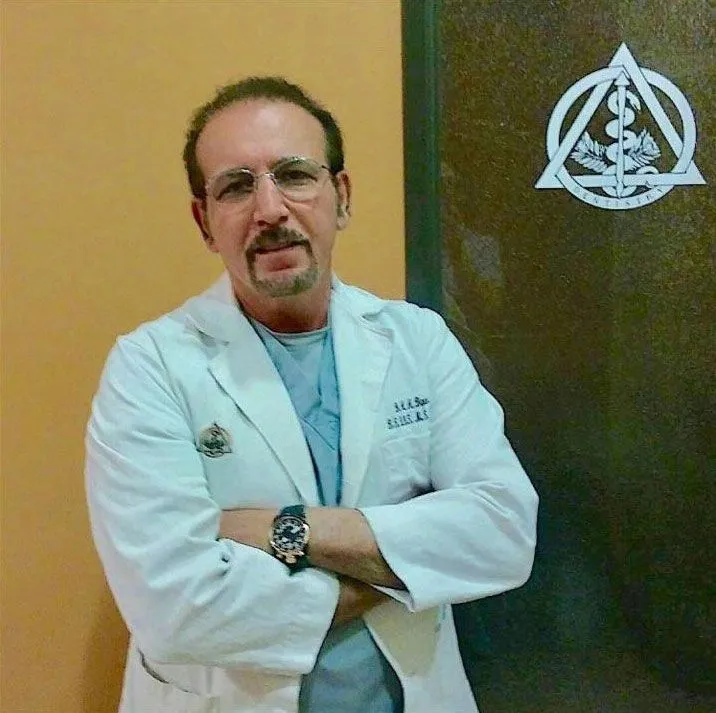 Dr. Bipar graduated from the University of Texas and has a degree in Dental Surgery, then continued his training in Periodontics. Prior to his medical education, in the Dental Field, he graduated with a Master in Mechanical Engineering from Louisiana State University. Dr. Bipar has been practicing in Arizona for the last 20+ years, mostly in oral rehabilitation and with patients who need specialized care. He uses state-of-the art technology in the field of Dentistry. He is a member of AAP (American Academy of Periodontology) and the AZDA (Arizona Dental Association). Dr. Bipar can speak a few different languages and constantly researches for new technology to bring his patients the most updated treatment. He is open discussing treatments with his patients, and involves them in the process so that they are completely informed from beginning to end. Dr. Bipar is also one of the few doctors in Arizona to be certified in using laser technology, which is a much more precise and clearner tool to use in Dental Surgery. He has written several articles on TMJ (tempomandibular joint) dysfunction and has studied/performed these techniques in treating his patients. Dr. Bipar has extensively trained in Periodontal Disease, a predominant problem in Dentistry. He practices gentle, fearless dentistry and is more than happy to discuss his treatment decisions witht the patient until he/she understand and feels comfortable starting treatment.
In his spare time he enjoys spending time with his family and reading and researching.
---