Posts for: February, 2017
By David C. Grieb, DMD
February 23, 2017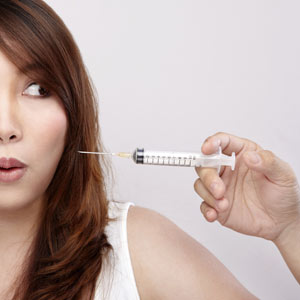 If you've suffered from problems with your jaw joints, known collectively as temporomandibular disorders (TMDs), then you know how uncomfortable and painful they can be. You may also have heard about the use of Botox injections to ease TMD discomfort.
Before you seek out Botox treatment for TMD, though, you should consider the current research on the matter. Far from a "miracle" treatment, the dental profession is still undecided on the effects of Botox to relieve TMD pain symptoms — and there are other risks to weigh as well.
Botox is an injectable drug with a poisonous substance called botulinum toxin type A derived from clostridium botulinum, a bacterium that causes muscle paralysis. The Food and Drug Administration (FDA) has approved small dose use for some medical and cosmetic procedures, like wrinkle augmentation. The idea behind its use for TMD is to relax the muscles connected to the joint by paralyzing them and thus relieve pain.
The FDA hasn't yet approved Botox for TMD treatment, although there's been some use for this purpose. There remain concerns about its effectiveness and possible complications. In the first place, Botox only relieves symptoms — it doesn't address the underlying cause of the discomfort. Even in this regard, a number of research studies seem to indicate Botox has no appreciable effect on pain relief.
As to side effects or other complications, Botox injections have been known to cause pain in some cases rather than relieve it, as with some patients developing chronic headaches after treatment. A few may build up resistance to the toxin, so that increasingly higher dosages are needed to achieve the same effect from lower dosages. And, yes, Botox is a temporary measure that must be repeated to continue its effect, which could lead to permanent paralyzing effects on the facial muscles and cause muscle atrophy (wasting away) and even deformity.
It may be more prudent to stick with conventional approaches that have well-documented benefits: a diet of easier to chew foods; cold and heat applications; physical therapy and exercises; pain-relief medications and muscle relaxers; and appliances to help control grinding habits. Although these can take time to produce significant relief, the relief may be longer lasting without undesirable side effects.
If you would like more information on treatments for TMD including Botox injections, please contact us or schedule an appointment for a consultation.
By David C. Grieb, DMD
February 08, 2017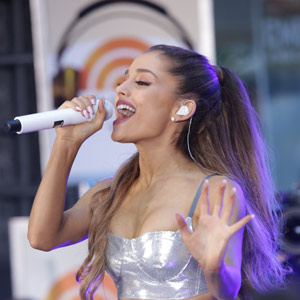 Via a recent Instagram post, pop diva Ariana Grande became the latest young celebrity to publicly acknowledge a dental milestone: having her wisdom teeth removed. The singer of hits such as "Break Free" and "Problem" posted an after-surgery picture of herself (wearing her signature cat-eye eyeliner), with a caption addressed to her teeth: "Peace out, final three wisdom teeth. It's been real."
With the post, Grande joined several other celebs (including Lily Allen, Paris Hilton and Emile Hirsch) who have shared their dental surgery experience with fans. Will "wisdom teeth removal" become a new trending topic on social media? We aren't sure — but we can explain a bit about the procedure, and why many younger adults may need it.
Technically called the "third molars," wisdom teeth usually begin to emerge from the gums between the ages of 17 and 25 — presumably, around the same time that a certain amount of wisdom emerges. Most people have four of these big molars, which are located all the way in the back of the mouth, on the left and right sides of the upper and lower jaws.
But when wisdom teeth begin to appear, there's often a problem: Many people don't have enough space in their jaws to accommodate them. When these molars lack sufficient space to fully erupt (emerge), they are said to be "impacted." Impacted teeth can cause a number of serious problems: These may include pain, an increased potential for bacterial infections, periodontal disease, and even the formation of cysts (pockets of infection below the gum line), which can eventually lead to tooth and bone loss.
In most cases, the best treatment for impacted wisdom teeth is extraction (removal) of the problem teeth. Wisdom tooth extraction is a routine, in-office procedure that is usually performed under local anesthesia or "conscious sedation," a type of anesthesia where the patient remains conscious (able to breathe normally and respond to stimuli), but is free from any pain or distress. Anti-anxiety medications may also be given, especially for those who are apprehensive about dental procedures.
So if you find you need your wisdom teeth extracted, don't be afraid to "Break Free" like Ariana Grande did; whether you post the results on social media is entirely up to you. If you would like more information about wisdom tooth extraction, please call our office to schedule a consultation. You can learn more in the Dear Doctor magazine articles "Wisdom Teeth" and "Removing Wisdom Teeth."